Through CFSG Ventures, CFSG is an active investor in start-up and early-stage companies that have the potential to rapidly scale. CFSG Venture looks to provide its portfolio companies with capital as well as strategic advice particularly around growth marketing.
In late 2017, CFSG Ventures was introduced to Need a Barista (NaB), a web-based platform that connects cafes, bars, restaurants and other venues to highly experienced and professional local baristas. The business was launched by two co-founders in February 2016.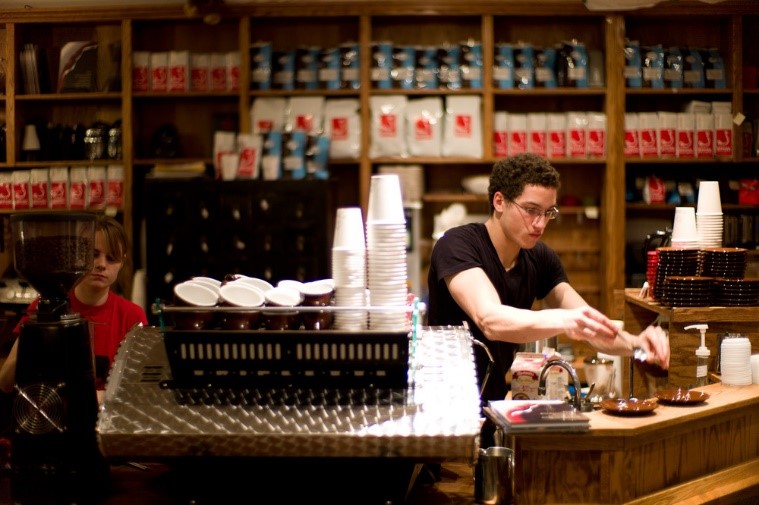 Following a period of due diligence, CFSG Ventures decided to proceed with an investment in NaB in early 2018. Since completing its investment, CFSG Ventures has been working closely with the company to help the founders build what we refer to as a marketing growth engine for the business.
A marketing growth engine is a repeatable and scalable process to acquire and retain customers as quickly and cost-efficiently as possible. In our experience, it is at the heart of every successful start-up and it's what professional, venture-capital-style investors look for when making investments.
NaB is progressing strongly and we are excited to be playing a key role in the company's journey. In this post, we discuss some of the key reasons why we decided to invest in the company, which may help other businesses understand what we look for in prospective investment opportunities.
The Industry
There are many statistics that support the size and continuing growth of the Australian coffee industry such as these data points from IBISWorld:

However, the anecdotal evidence is just as compelling. Our offices are in the Melbourne CBD. Within our immediate block, we have seen literally four or five cafes open their doors in the last 12 months – that's in addition to the several pre-existing coffee shops.
Coffee is popular. It's also a big business with massive global companies such as Coca Cola increasingly seeing coffee as part of their strategy going forward. For more information on Coca Cola's acquisition of Costa Coffee, please click here.
NaB offered CFSG Ventures an opportunity to place a bet on the continued future growth of this new staple.
The Team
NaB's co-founders had years of café and general hospitality experience both in Australia and overseas. That experience highlighted for them the challenges café owners often face trying to secure experienced and reliable staff.
That is the key problem NaB solves.
CFSG Ventures is often approached by founders who have developed a solution in search of a problem. They may have innovative technology or an intriguing brand but they lack the critical domain experience to identify a real problem – one that customers are willing to pay for.
They will rarely achieve product-market fit.
Traction
When CFSG f Ventures first started talking to NaB, the company was already in market with a functional product that had active users and was earning revenue.
Yes, the product was relatively early in its lifecycle. However, we could see that we weren't going to be spending months or more and hundreds of thousands or even millions of dollars building out technology before getting into market. That's an unattractive proposition for us.
The other key was that the business had active users who were paying to use the service. You cannot get better validation than that. The numbers have grown exponentially since then, but early on it was clear that we weren't investing in just an idea or a product in search of a business model.
Capital Requirements
What was also clear is that the business was not going to require round after round of further investment in order to get to critical mass. NaB was going to be what we refer to as capital efficient – scalable without demanding excessive future rounds of capital.
Sure, it's exciting investing in a prospective unicorn that is going to take over the world. But if you are going to have to keep tipping money in and taking on more investors, your share of the company, required rate of return and/or risk concentration are going to start to look less appealing.
Ready For Marketing
The clincher for us was that NaB was ready to scale. The company had demonstrated product/market fit and what they needed was to build out a marketing growth engine to help them reach their full potential.
For more information on marketing growth engines and how CFSG Ventures works with start-up and early-stage companies to develop them, please click here.
Watch This Space
If you are a start-up or early-stage business and believe that a capital injection and, in particular, strategic marketing advice could make a massive impact on your current performance, please don't hesitate to contact us.